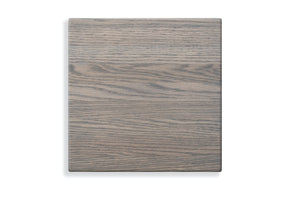 Our Caribou Crated Belgium Grey surfaces are made from sustainably harvested North American Red Oak and finished with our premium wax oil. Red Oak has loose pores and accepts our finish treatment deep under its surface and will wear well in all applications. The Belgium Grey wax oil will bring forward strong grey tones while maintaining the beautiful, natural grain patterns of the Red Oak. A Scandinavian contemporary aesthetic, this surface is deal for decisive or subtle design statements and as a complimentary show piece for grey spectrum vignettes.
Caribou Crated surfaces are 1.75" thick with a 1/4" rounded edge profile. Blocks may have the occasional joint in the sticks making up the surface and potentially vary in width. Through Caribou's innovative radio frequency gluing and grain alignment techniques, our joints become the strongest portion of the surface and will not open or crack. Our premium hard wax oil treatment is a resilient easily maintainable surface.
Beautiful, handcrafted things take time to create, and Caribou is no exception. Please allow 3-4 weeks for fabrication and 1-2 weeks for shipping as all products are made to order. As Caribou is a natural product with unique characteristics, please review our Product Expectations document before you purchase.
Click here for more information on Caribou's Crated Belgium Oak surfaces.